Scottsdale Medical Aesthetics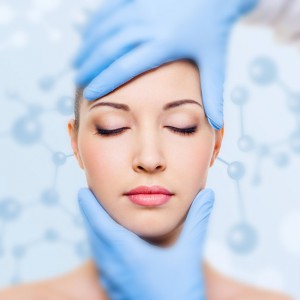 Scottsdale PRP Aesthetics in Scottsdale is committed to providing the highest quality medical aesthetics and spa services in the safest, most tranquil environment. Dr. Thomas Kupka and Colleen Kupka, RN, have been trained in medical aesthetics in the US and internationally. They are highly skilled in administering Botox®, JUVEDERM Voluma®, JUVEDERM® XC, and the Vampire Facelift®. The Kupkas follow the "beautification" process, in that beauty is not only about restoring youthfulness, but also that it resides in pleasing facial proportions. The Kupkas are trained and skilled at maximizing a person's beauty by restoring symmetry, harmony, and balance.
Our Menu
Dermal Fillers
Dermal fillers can rejuvenate and smooth the soft tissues of aging skin by adding volume to treated areas such as facial wrinkles, lips, and even the back of hands. Dermal fillers can produce a more natural appearance without the risks of surgical facelifts. Scottsdale PRP Aesthetics carries the most popular dermal filler brands on the market: JUVEDERM® XC,  JUVEDERM® Ultra XC, JUVEDERM Voluma® XC, Perlane®, and Restylane®.
Hand Rejuvenation with Dermal Filler and PRP
Dermal fillers and PRP can rejuvenate aging hands by adding volume and smoothing out the surface creating more youthful looking hands.
Neuromodulators (Botox®, Dysport®, Xeomin®)
All three neuromodulators used at Scottsdale PRP Aesthetic are derived from the same active molecule. All have the same mechanism of action in that they block a chemical a muscle needs to contract, causing it to relax.
HydraFacial MD®
An R.N. administered, unique Vortex-Fusion serum delivery system is what sets the Hydrafacial MD® apart from other facial procedures. The multi-step treatment cleanses, evenly exfoliates, extracts, and removes impurities and dead skin cells. Simultaneously, this treatment replenishes vital nutrients including antioxidants, peptides, and hyaluronic acid. Edge HydraFacial MD® reduces fine lines and wrinkles and plumps and firms skin for long-term results you can see and feel instantly.
Dermaplane Treatment
The Dermaplane treatment is a simple and safe procedure that exfoliates the epidermis and removes the fine vellus hair (peach fuzz) from the face.
Microneedling (Collagen Induction Therapy Microneedling)
Scottsdale PRP Aesthetics uses the Rejuvapen® Automatic Therapy System, bringing advanced medical aesthetics to Scottsdale. This specialized tool uses nine precisely spaced micro-needles in a small cartridge. The procedure creates invisible, vertical micro-perforations in the epidermis and the top layer of the dermis. As a result, the skin's natural repair mechanism shifts into high gear producing collagen and elastin to repair these micro-perforations. With the Rejuvapen system, your skin becomes firmer and regains its elasticity. Fine lines and wrinkles are visibly reduced, pores become finer, scarring is diminished, and the overall condition of the skin improves.
Chemical Peels
Scottsdale PRP Aesthetic Institute offers three kinds of peels:
VI Peel®
PCA skin® peels
Bella peels
Kybella™
Submental fullness, otherwise known as "double chin," is a common yet undertreated facial aesthetic condition. High numbers of both men and women are affected by submental fullness. The condition develops as a result of aging, genetics, or weight gain and often will not resolve from a change in diet and exercise.
If you're bothered by submental fullness, you're not alone. Studies indicate that approximately 67% of people said they're bothered by under-the-chin fullness, or double chin. Most are just as bothered by a double chin as they are by lines and wrinkles around and under the eyes.
Call for your consult today to find out if you are a good candidate for Kybella™ treatment.
Acne Program
The Acne Program consists of nutritional and lifestyle coaching, as well as specific product and PRP procedures.
Hormone Consultation
When most people hear, "hormone replacement therapy," they think estrogen and progesterone for menopausal women. In reality, though, both men and women in various stages of life can benefit from replacement or supplementation of several different natural hormones. The hormones we use at Scottsdale PRP Aesthetics come in all forms: oils, creams, suppositories, and pellets.
Several compounding pharmacies are located in the Scottsdale and surrounding areas, as well as various labs for lab work. Call today for more detailed information. Our consult fee is $150.00. A $75.00 portion will be applied to your treatment.
Vitamin Injections and Infusions
Essential nutrient injections and infusions are available to enhance your beautification process:
Vitamin B-12
Vitamin B12 Complex
Vitamin D3
Vitamin C
MICC
Glutathione
Myers Cocktail
Biotin Injections
Biotin injections are used for the improvement of fine, fragile, or thinning hair and brittle nails. Biotin is a major component in the natural hair manufacturing process. It is essential to not only grow new hair, but also plays a major role in the overall health of skin and nails.
Hyperhidrosis (Severe Underarm Sweating)
Hyperhidrosis means excessive sweating, and many people suffer with this condition, especially in the underarm area.  With one Botox treatment, you can live with drier underarms.   Clinical studies have reported results where patients have experienced relief for up to 201 days or 6.7 months. Hyperhidrosis treatment requires a six-to-twelve month plan.
Nutritional Coaching
Proper nutrition and a healthy lifestyle play a major role in overall wellness, anti-aging, and beauty. Personalized coaching programs are available to support weight loss and hormone imbalance, and to prevent inflammatory diseases, cardiovascular disease, pre-diabetes, and type 2 diabetes.
Food Sensitivities
Knowing how food affects your body can play a huge role in improving and maintaining good health.
We can perform a simple blood test at our office, using leading technology, to determine which foods and other substances may trigger unwanted inflammation. Knowing about these food sensitivities through a blood test can assist with food choices to improve your health and well-being. Many clinical symptoms associated with food sensitivities may be substantially improved or sometimes prevented altogether.
We will put together a  personalized nutrition plan based on your immune response that will enable you to feel and see the beneficial results.  Contact our office to set up a personal consultation today: $150
Contact us Today in Scottsdale at Scottsdale PRP Aesthetics- 480-451-7000.